While I was at the Charleston Symposium (April 16-18th 1999) I met Ken Johnson from Corpus Christi , Texas that had been paddling around Cumberland Island GA., and after he had rounded the northern end of the island and was in the ocean paddling against a good 20 mph head wind he heard a rushing wake and looked around and could not see any thing. He heard it again and the next thing he new his kayak was knocked thirty degrees off course so he paddled quickly to shore and found a sharks tooth sticking out of his kayak and other teeth marks and scratches.

I took several pictures of his kayak and the tooth still sticking out of the hull. He talked to a marine biologist that looked at the tooth and said it looked like Mako shark. He was paddling a Dagger Meridian with a white hull and blue deck. So if you paddle one similar you are shark bait.
Here's the photos: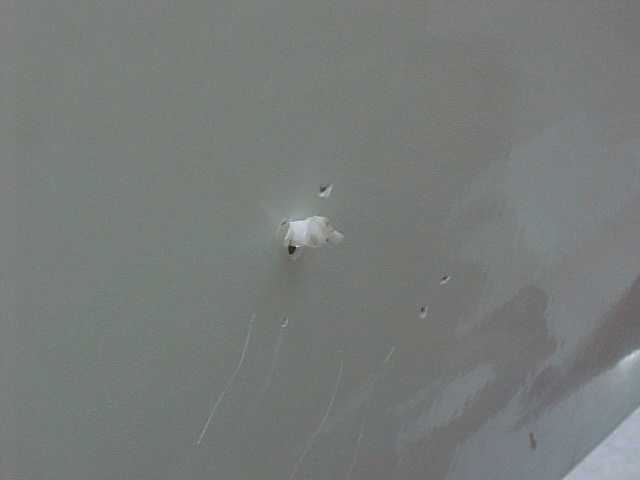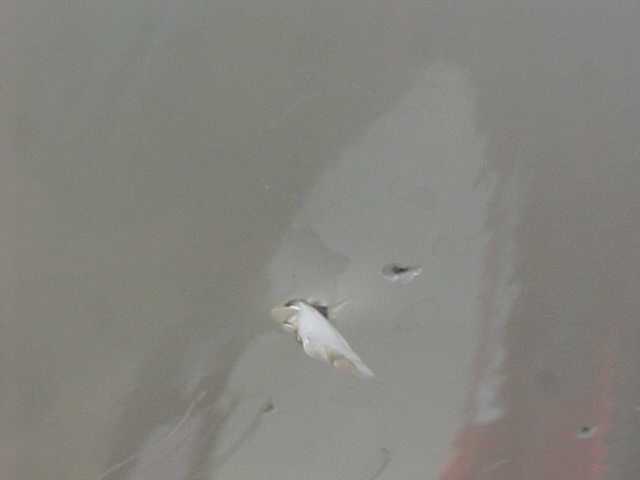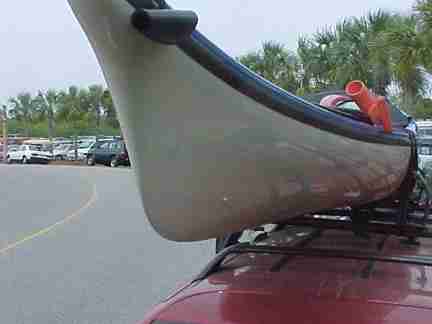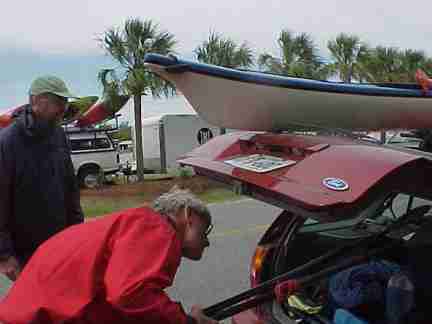 The gentleman in the red jacket is Ken Johnson
Last update Friday, January 16, 2009
You are in the public comment zone. What follows is not from Florida Sea Kayaking Association; it comes from other people and we don't vouch for it.