In October 2006, Joe Mullen & Ed Engel took about six local kayakers for a week long kayak trip down Mexico way. Baja, Mexico to be exact.
Joe & Ed have been on this trip many times and know what to expect, making the anxiety level much lower when you have two experienced kayak instructors leading a group in waters they are familiar with. They have teamed up with a university and local kayak shop to provide the boats, equipment and all needed supplies.
They paddle from 15 to 20 miles a day and often give kayak instruction along the way. One of the wonderful things about kayaking is seeing the world from a different viewpoint. Since we travel slow (3 to 4 mph), are close to the water and can get into places most motor boats cannot go, we have a different perspective. As you can see from these pictures, these are not sights you would see in the Tampa Bay area.
The Baja sights and experiences are quite unique and noteworthy. Joe has brought back some great pictures, some of which were winners in the recent TBSK 2006 Picture contest.
Below are some photos from their trip. Enjoy!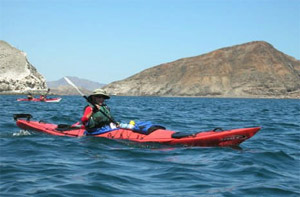 Paddling beautiful, barren Baja California (er, Baja Mexico really).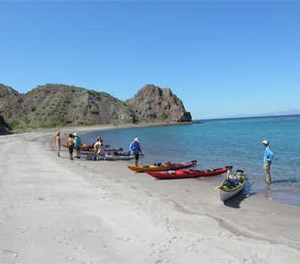 Beachside break in Baja.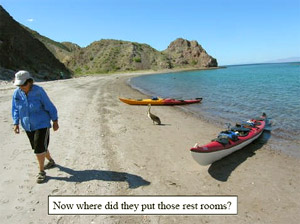 Oh boy, now where did they put those restrooms... gotta be here somewhere on this beach. Pelican says "300 yards to your left, behind the cactus".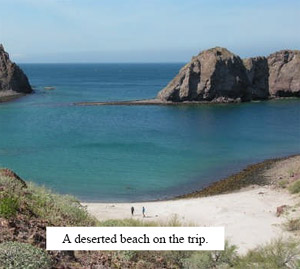 This is why we paddle Baja - a beautiful deserted beach!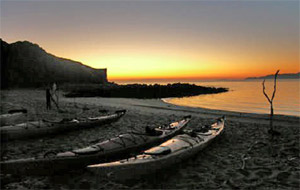 We'll leave you with this final thought... a Baja Sunset!