If you are a Tampa Bay area paddler, you're probably familiar with Carolina Mike's Outfitting Service. He offers day trips for beginners and advanced paddlers, corporate team building and personal kayak instruction. Carolina Mike has many happy customers and his sunset paddles to the small spoil islands near Dunedin (Tampa Bay area) are a subject of modern folklore.
But did you know about his artwork?
As a graduate from Silver Lake College with a degree in Communications Graphics, Carolina Mike has a background in graphic arts, design and illustration. He put his education and artistic skills to good use in creating some outstanding local kayak art. Below are a few examples. For a better look, here is a link to Carolina Mike's website:
Carolina Mike's Artwork on the Web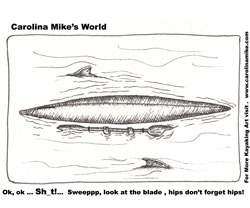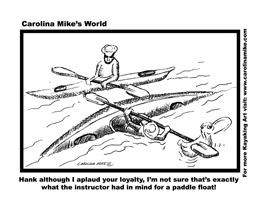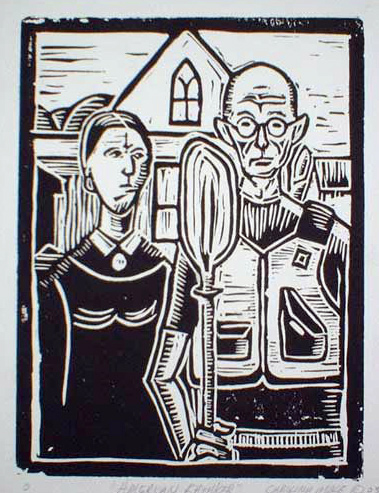 Enjoy and be sure to contact Carolina Mike at
birdygbf@tampabay.rr.com
or 727-235-1959.