The 2009 / 4th Annual Calusa Blueway Paddling Festival is being held October 23rd to November 1st in Southwest Florida, mostly in and around Fort Myers. The festival is expected to draw thousands of participants and attendees from as far away as Washington on the west coast, Maine on the east and several paddlers from the UK and South Africa.

Local news reporters along with Canoe and Kayak and Sea Kayaker magazines were on-hand to cover the event. As far as boats, it's a real mix of sit-on-tops, rec kayaks, sea kayaks, paddle boards, canoes and just about everything else that can be paddled.
I would have liked to spend 9 days at the event, but unfortunately my time was limited to Sunday and Monday, October 25/26.

Here's what I saw: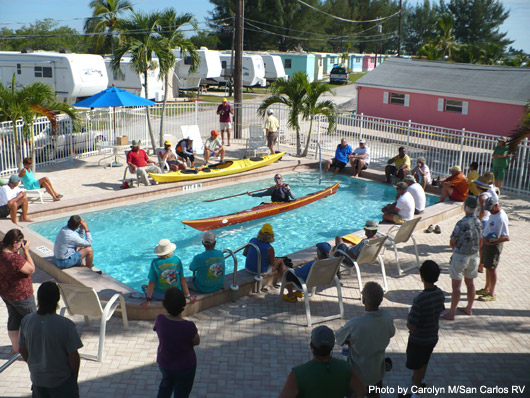 Rick Storsberg an ACA instructor gives a kayak rolling demo in the San Carlos RV Park pool. His demo covered at least 6 different types of rolls, including a "Dry Hat" roll, in which he rolled the kayak without getting his hat wet. I'm not telling how he did it - you'll have to see for yourself. No, he did not put the hat on the edge of the pool!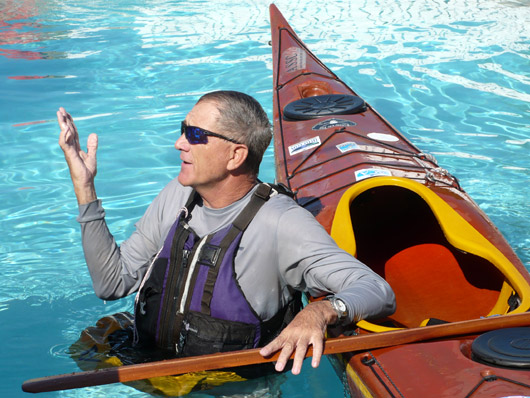 Rick sharing tips and tricks after his presentation on kayak rolling.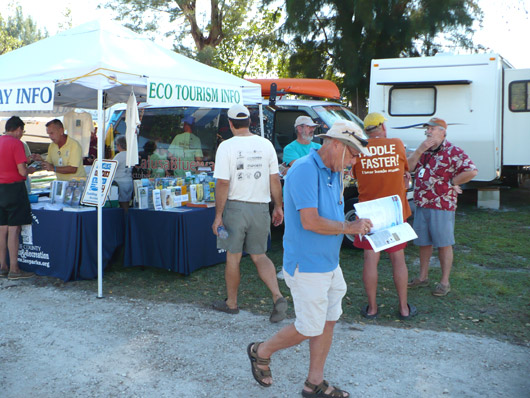 Lee County's booth at the Calusa Blueway Paddling Festival / Florida Paddling Trails Association Picnic. You need to check out the Calusa Blueway - it's one of the best developed water trails in the State.
Florida Paddling Trails Association (FPTA) and San Carlos RV Park sponsored a picnic for paddlers. The centerpiece of the picnic was a Pig Roast. About 60 to 70 paddlers attended.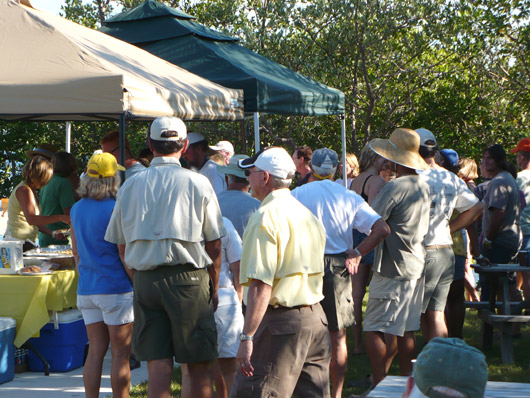 Getting in line for dinner at the FPTA / San Carlos RV picnic.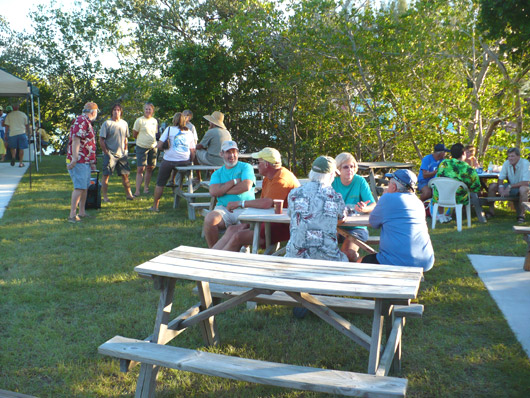 Some of the guests at the FPTA / San Carlos RV Park picnic.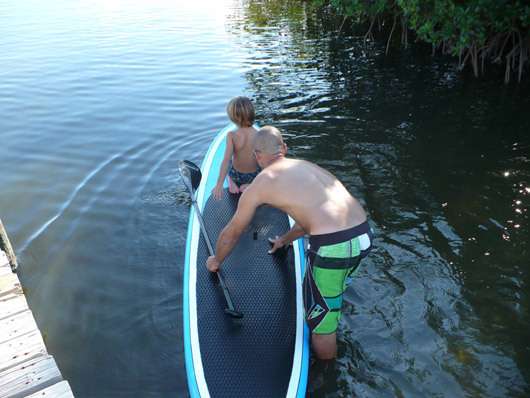 Damien Grafmyre and Kevin Nesmith of Xtreme Life Sports (www.xtremelifesports.com ) were kind enough to let me take some photos during their Stand Up Paddle board demo. According to Kevin, Stand-Up Paddling (SUP) is one of the new waves in paddlesports, again. It was originally created a number of years ago by surfers and is making a resurgence in the US and abroad. The boards he demo'd and is selling are manufactured in South Africa. They are longer, thicker and wider than regular surfboards to give extra flotation on the water. Check out their website for more info.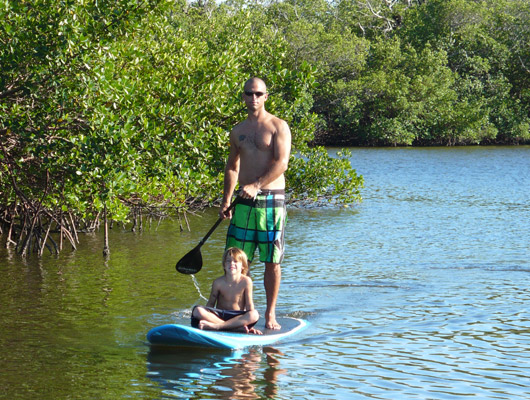 Damien of Xtreme Life Sports and passenger taking a paddle board for a quick spin at the San Carlos RV Park.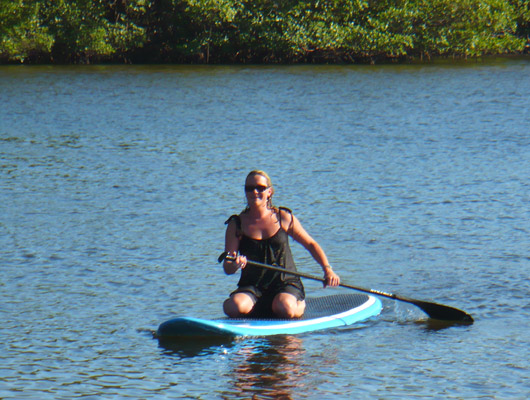 One of the paddle board testers returning to shore after turning a bit too quickly on her first time out.


Taking a test run on a paddle board provided by Xtreme Life Sports.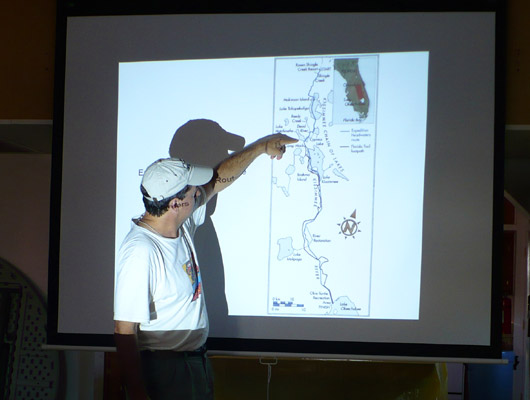 Doug Alderson from the Florida Office of Greenways and Trails giving a presentation on paddling the Kissimmee River Valley.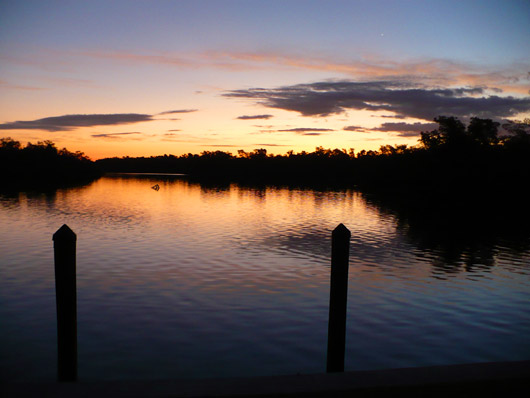 How's this for a textbook sunrise at San Carlos RV Park. Snapped this photo just a few minutes after 7am from the back deck of my rental mobile home.