Load the boat, don't load the boat. I don't know. We (that's Hank Brooks and I) only have 27 hours for the 2010 Calusa Blueways Paddling Festival so there isn't much time for paddling. OK, no boat. Again.
But it's not all that bad. Hank and I escaped the Tampa Bay area and headed south, arriving in Fort Myers a bit after 3pm on Saturday, November 30. First order of business is to check into our rental unit at San Carlos RV Park and Island Resort. They are located right on the Calusa Blueway and the Florida Circumnavigational Saltwater Paddling Trail so it's a convenient place for the festival and FPTA Board Meeting.
Speaking of meetings, they started right away. After a warmup marketing meeting we headed over to the Paddlers' Reception at Bonita Bill's, sponsored by Canoe & Kayak magazine. Beer, food, raffles and prizes for some lucky paddlers. Without a winning ticket, I stuck to beer and food.
Another meeting after the Paddlers' Reception. Finally at 10:15pm, off to the rental...
Up bright and early (yes, hard to believe for me). Snuck outside before breakfast and took a few photos of the sunrise over Hurricane Bay.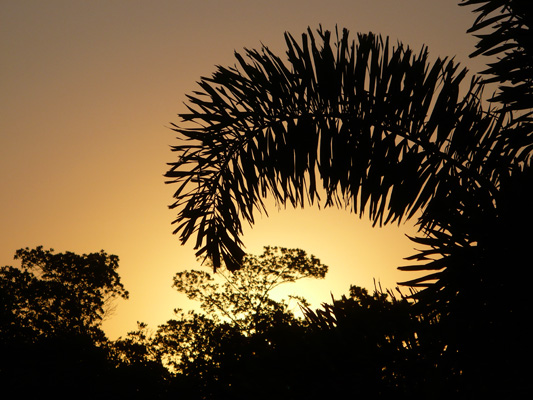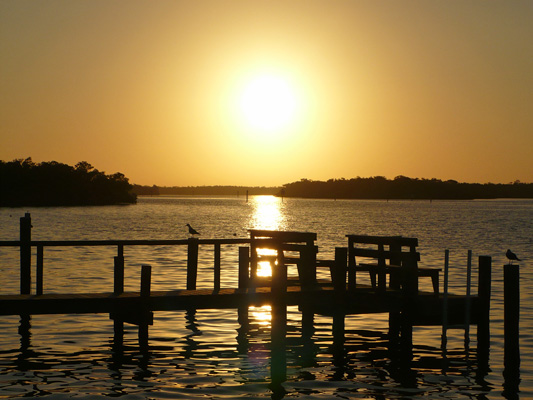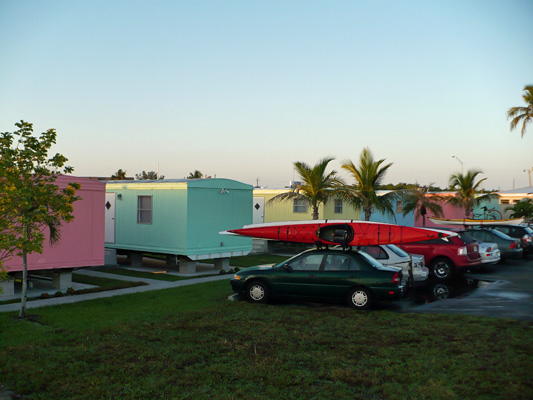 Rental Units at San Carlos


The FPTA Board Meeting started at 8:30am and lasted until 2pm. This was the "big one", with awards for Volunteer of the Year going to Esther Luft of the Miami area. Esther is an FPTA Director and very active in organizing events in her area.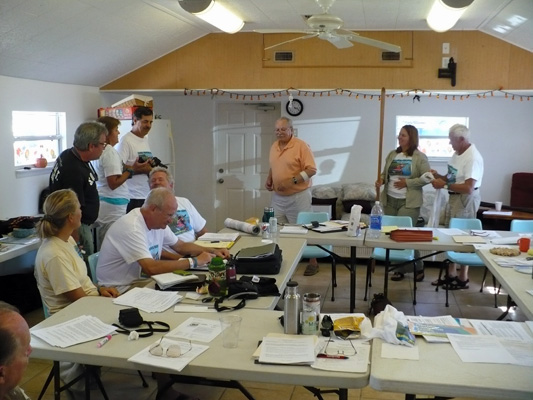 At the start of presentations - FPTA Meeting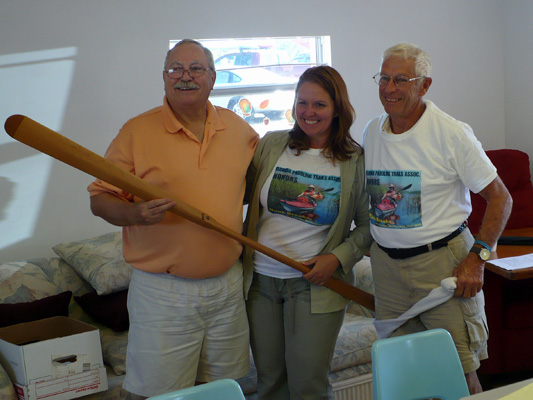 Hank Brooks, Esther Luft, Ed Engel


Hank Brooks announced his retirement from the FPTA President position. Presentations were made by Ed Engel, giving Hank a hand-carved Greenland Style paddle. Next up was Doug Alderson presenting Hank with a very nice photo frame, filled with photos of Hank. Finally Hank receives a photo-tile mural from Geoff Wilson. Most people wear their official Hank fan club t-shirt. Thanks Esther!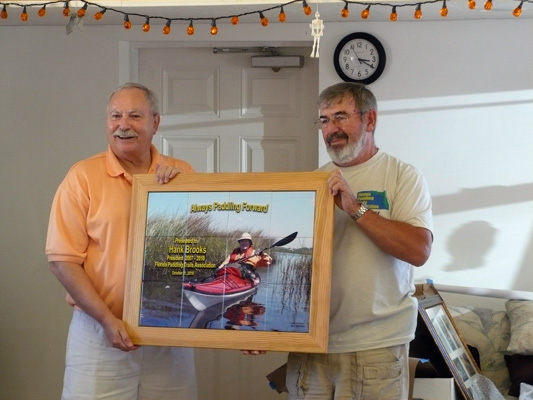 Hank Brooks, Geoff Wilson


Elections are held and Tom McLaulin is the new FPTA President and Dan Thompson becomes the new Vice President. Hank decides he hasn't quite had enough of official FPTA duties and volunteers to be the new FPTA Secretary.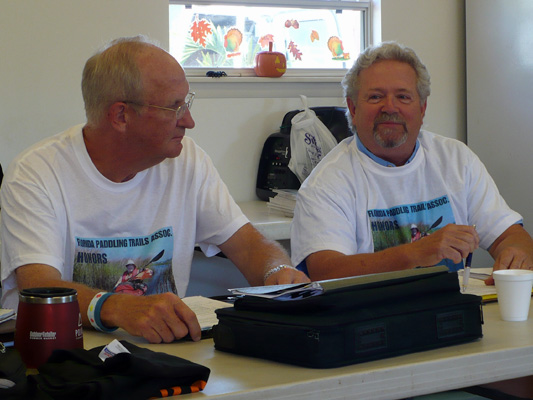 Dan Thompson, Tom McLaulin

After the meeting we attend the Paddlers' Club Picnic, hosted by Florida Paddling Trails Association and San Carlos RV Resort. Greg Stamer gives pointers on Greenland Style paddling and Warren Richey talks about his book "Without a Paddle", a narrative about paddling 1200 miles in the Ultimate Florida Challenge.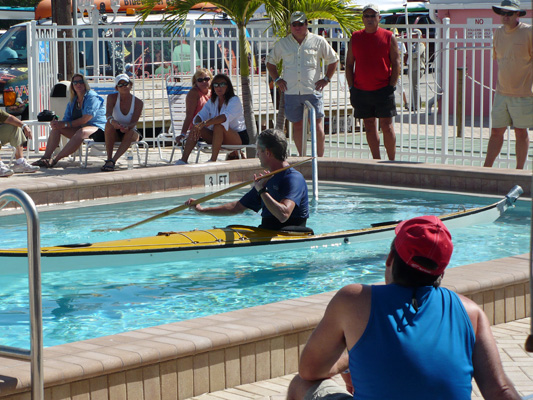 Greg Stamer (in kayak)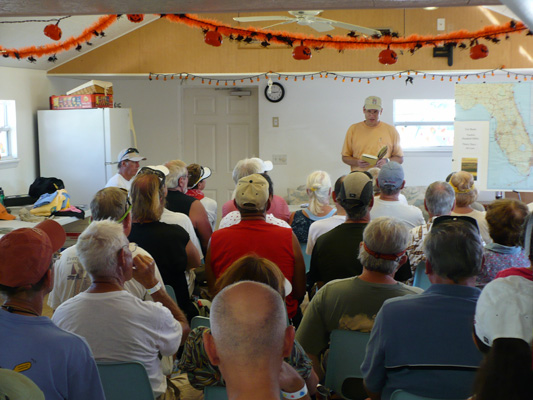 Warren Richey

Next up, BBQ (yum!) and Bluegrass music by the Bugtussle Ramblers.
Time flies and it's 6pm. With a 3.5 hour return trip home, it's been a long day.