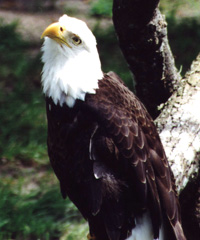 Have you ever seen an American Kestrel (the bird) from your Current Designs Kestrel (the boat)? How about watching a bobcat slip along the banks of your favorite river or perhaps a Florida Black Bear eating a midday snack of berries from palmetto, tupelo and gallberry?
Wildlife viewing is fun and being on the water in a canoe or kayak provides access to thousands of Florida locations just perfect for watching our fine feathered and furry friends. Some people enjoy watching through binoculars others through the lens of a camera or just with the unaided eye. But you can't see what you scare away so we're here to help with some tips on watching Florida wildlife.
Are you ready to spot more manatee, eagles, cranes, deer, turkey and bear?
Do you have wildlife viewing tips you'd like to share? Add them in the comments area below.

Last update Tuesday, August 11, 2009
Related Articles
You are in the public comment zone. What follows is not from Green Wave Forum; it comes from other people and we don't vouch for it.