| | | | |
| --- | --- | --- | --- |
| Report By: | ed | Date: 1/18/2005 | |
| Rating: | | Photos: See 1 photo | Map & Directions: View |
| | |
| --- | --- |
| | Kayak trip near Blackwater River State Park |
My Report: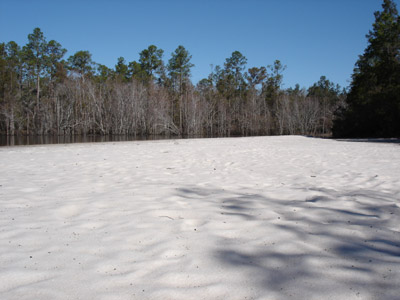 We started near the State Park where the Blackwater River crosses Deaton Bridge Road. Parking is $3 and self-service (you put your money in the little envelope and toss it in a big steel thing).

Paddling upsteam wasn't too bad as the current was running about 2 - 2.5 MPH. Lots of snow-white sandbars to pull over and take a break.

Expect to see other canoeists and kayakers on the river, and in the summer you'll see people with intertubes floating downsteam.

A good one-way trip would be from the Bryant Bridge Road down to where we put-in. About 8 miles for the one-way. Or you can do the entire 31 mile trip from the Kennedy bridge to the State Park.

Check out the Blackwater River Canoe Trail on Florida Greenways and Trails site.

Several canoe rental places in the area - Adventures Unlimited, Action On Blackwater and Blackwater Canoe.

Have fun!
Ed




Location Data:
| | |
| --- | --- |
| Difficulty: | Moderate |
| Location Type: | River |
| Boat Type: | Kayak |
| Distance (miles): | 8 |
| Fees/Costs $: | $3 parking |
Photos from Blackwater River: (Click image to view full size)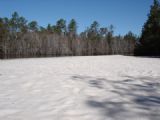 A large sandbar just north of the Deaton Bridge on Blackwater River. This particular sandbar must be at least 150-200 yards long and 50 yards wide!
Special Interests and Comments:
| | |
| --- | --- |
| | Blackwater River State Park has camping, hiking trails, picnic gazebos, swimming, fishing, etc. |
Post Date: 11/27/2005
Notice: Reported conditions may change and there may be errors in this text. Green Wave Forum and author(s) of individual reports shall not be held liable for any omissions and inaccuracies contained herein. Readers are cautioned to supplement reports with other sources of information when planning a trip.