| | | | |
| --- | --- | --- | --- |
| Report By: | admin | Date: 9/15/2007 | |
| Rating: | | Photos: See 1 photo | Map & Directions: View |
| | |
| --- | --- |
| | Canaveral National Sea Shore east coast. |
My Report:
Trailtalker, Bluegill, Dan, and myself went to the lagoon Saturday for a nice paddle. As soon as we put in at the ramp, we had dolphin and manatee all around us. I got a shot of a manatee as he surfaced, but for a fat ole boy, he was quick...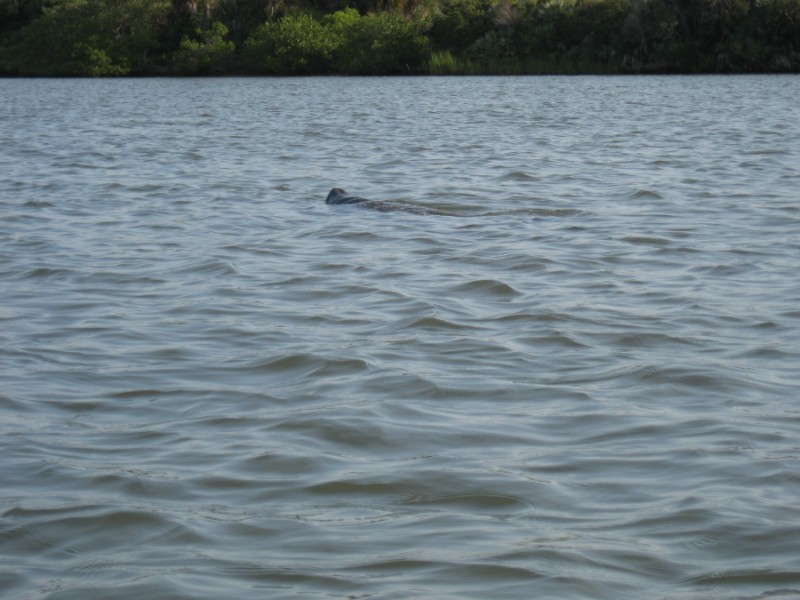 We paddled the canoe trail, not much to say about that, but it was ok, then we got out in the lagoons and say all kinds of fish and dolphin.....I liked being out there much better.
We then headed to campsite #1 where we were greeted by about 2000 mosquitos on land. We quickly jumped in the ocean and that is where we stayed for about one hour. We had a blast just cooling off and chatting in the chest high waters. What a pretty day it was.




Photos from Mosquito Lagoon: (Click image to view full size)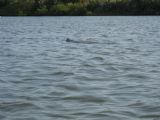 Got a shot of this big guy but for a fat ole boy, he was quick.
Post Date: 9/20/2007
Notice: Reported conditions may change and there may be errors in this text. Lake County Paddlers and author(s) of individual reports shall not be held liable for any omissions and inaccuracies contained herein. Readers are cautioned to supplement reports with other sources of information when planning a trip.